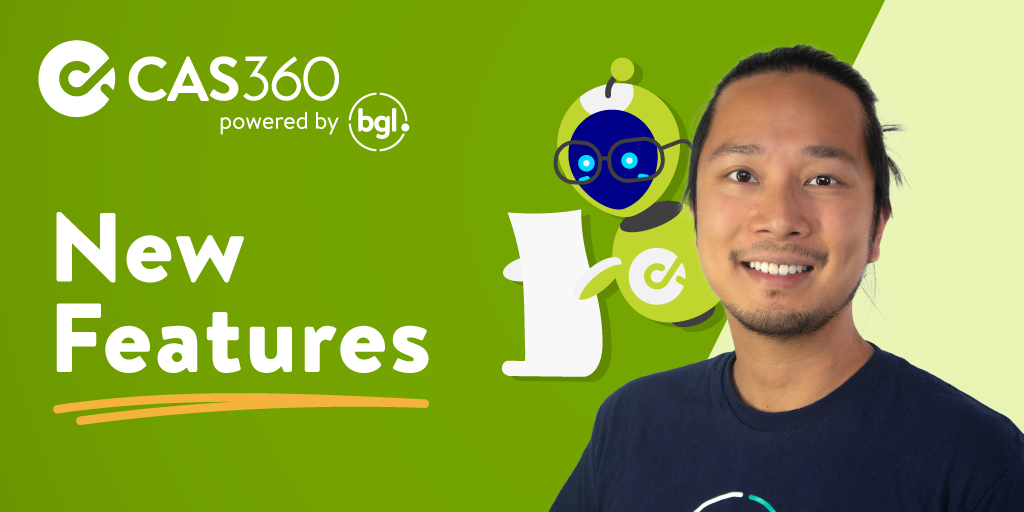 We are excited to announce another sensational CAS 360 update!
You can check out the full release notes and join the conversation in the BGL Community. 
What's New?
Annual Return Comparison Report: Improvements have been made to the Annual Return Comparison Report to take into account nationalities with different formats between CAS 360 and ACRA. Learn More
Compliance Status Listing Report: The Compliance Status Listing Report can now be generated for Singapore companies to keep track of the CDD status. Learn More
Annual Return Document Template: A new 'Annual Return Due Date Year' merge field has been added to the Annual Return document template. Learn More
Digital Signing: The confirmation letter for a Registrable Controller is now supported for digital signing for both a company and individual contact. Learn More
Compliance Tab: The contact information icons on the Compliance tab have been improved to display contact information based on the contact type. Learn More
User Roles: The Company Registration screen has been enhanced with improved permissions  for more control over access and document preparation for users. These permissions can now be configured in the User Role Screen giving administrators greater flexibility in managing user privileges. Learn More
Shareholder Report: The sort order of the Shareholder Report has been enhanced to align with the Register of Members for Initial Share Transaction types. The report will now follow this specific order: Subscriptions will be the first transaction type followed by Allotments and Balances (if recorded on the same date). This is particularly significant for Subscriptions as it is the founding transaction type. Learn More 
BGL API: The BGL API can now retrieve CAS 360 subscription information to ensure BGL API partners can add a company when required. Learn More
Remember to check out the full release notes and join the conversation in the BGL Community. Links to previous update release notes are below:
Stay tuned for future releases!