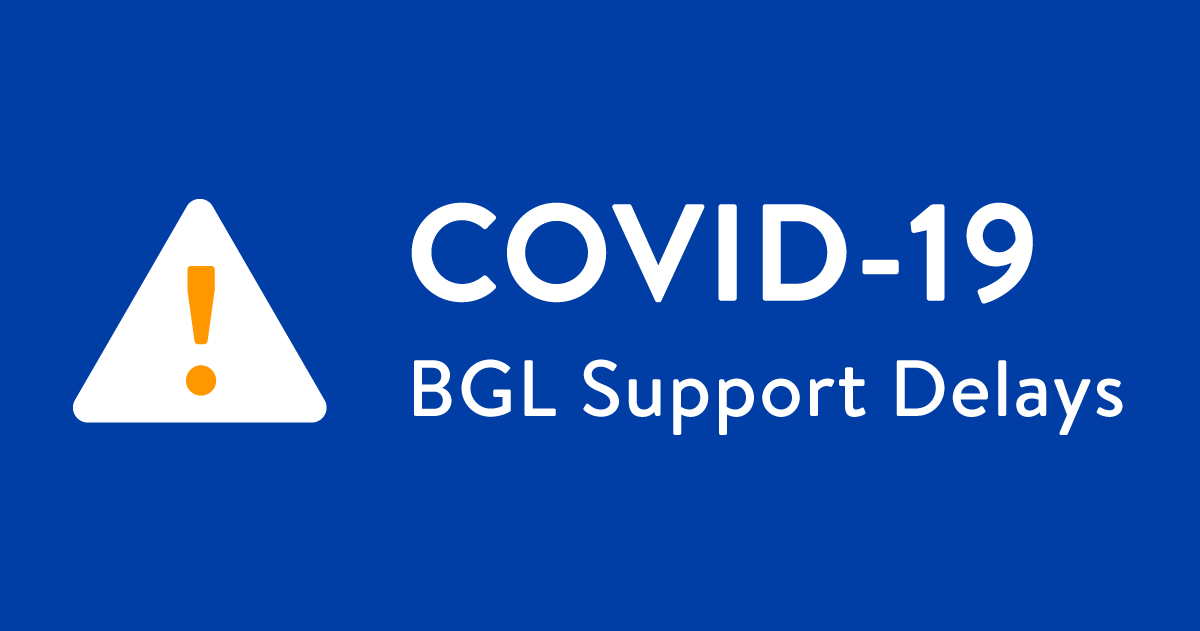 We would like to provide you with an important update on BGL's live software support services.
Due to the current COVID-19 outbreak in Melbourne, the BGL Support Team is currently experiencing staff shortages. As a result, you may experience some unavoidable delays in the delivery of BGL's live software support including telephone, email and live chat services. We sincerely apologise for any inconvenience this may cause you and your business.
Rest assured the team is working hard and will endeavour to respond to your support tickets as soon as possible.
In the meantime, check out the BGL Resources Hub
BGL provides our CAS 360 cloud software users with a myriad of resources and services which can be used to self-resolve software issues including:
VISIT THE BGL RESOURCES HUB
For BGL CAS desktop software users, the BGL Wiki is available for you as usual.
We appreciate your patience and understanding during this difficult time and thank you for your continued support.