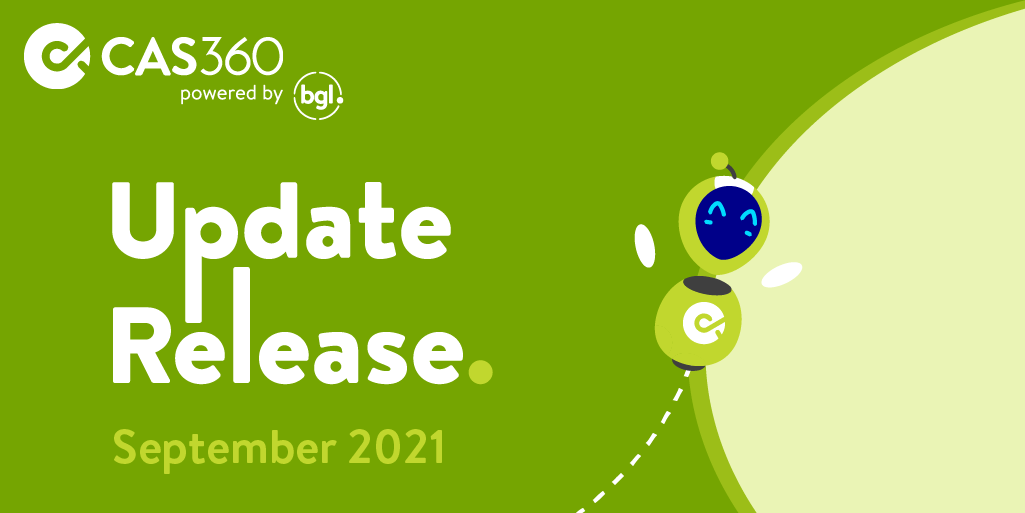 We are excited to announce another BIG CAS 360 BETA update!
Interested in joining our growing group of CAS 360 BETA users?
Contact your BGL Account Manager by email or call +65 6521 3826 to express your interest.
What's New in CAS 360 BETA?
AGM Documents
Let's start with AGM documents. We have just released a whole document pack dedicated to AGMs. This includes 
AGM – Directors Meeting Minutes or Resolution

AGM – Notice of Directors Meeting

AGM – Member Meeting Minutes or Resolution

AGM – Notice of Members AGM

AGM – Members Consent to short notice

AGM – Annual Statement Certificate
As always, all the documents in CAS 360 are fully customisable by your firm, so you can now add your firm's text to these templates. 
Annual Returns
We have also greatly improved our Annual Return filing process. The Prepare Annual Return and Documents screen now has the ability to re-appoint the auditor, an improved Auditor drop-down, the ability to delete attachment and a number of interface and validation improvements. 
Lodgement Modal
The confirm lodgement modal has been updated to now select the uploaded XBRL document, to upload a copy of the financial statements and lodgement authority improvements.  
Minutes and Resolutions
Next, we have made some big improvements to our minutes and resolutions. Share and Unit transactions now show more information about each transaction, including effective dates. We have also added thousands separator commas to all Director, Trustee, Member and Unit holder minutes / resolutions. Share and Unit certificates have also been improved. 
File Upload Security
Security is an important part of all software applications these days and CAS 360 is no exception, we have now added system wide file scanning on all uploaded documents. From this update, every uploaded file will be virus scanned, and you will be notified if the document is marked suspicious.
Report Improvements
Reports have been updated with the People group report now showing more trust relationship information, the Address Usage report now showing all addresses, with the ability to filter the new address types. The Companies Listing report options are now dynamic to your firm's data (i.e options that are not relevant won't be shown)
User Interface Improvements
Last and certainly not least we have made a number of interface changes to improve how CAS 360 works. 
Now all screens that have a table (Company, Documents, Annual Reviews etc.) have a sticky header. This means that as we scroll down the page, the headings will stay visible, this is a great improvement. 
We have also redesigned the company notes screens in company selection with a new modern look, and also the SMS messages conversation box has been updated with a fresh new look.