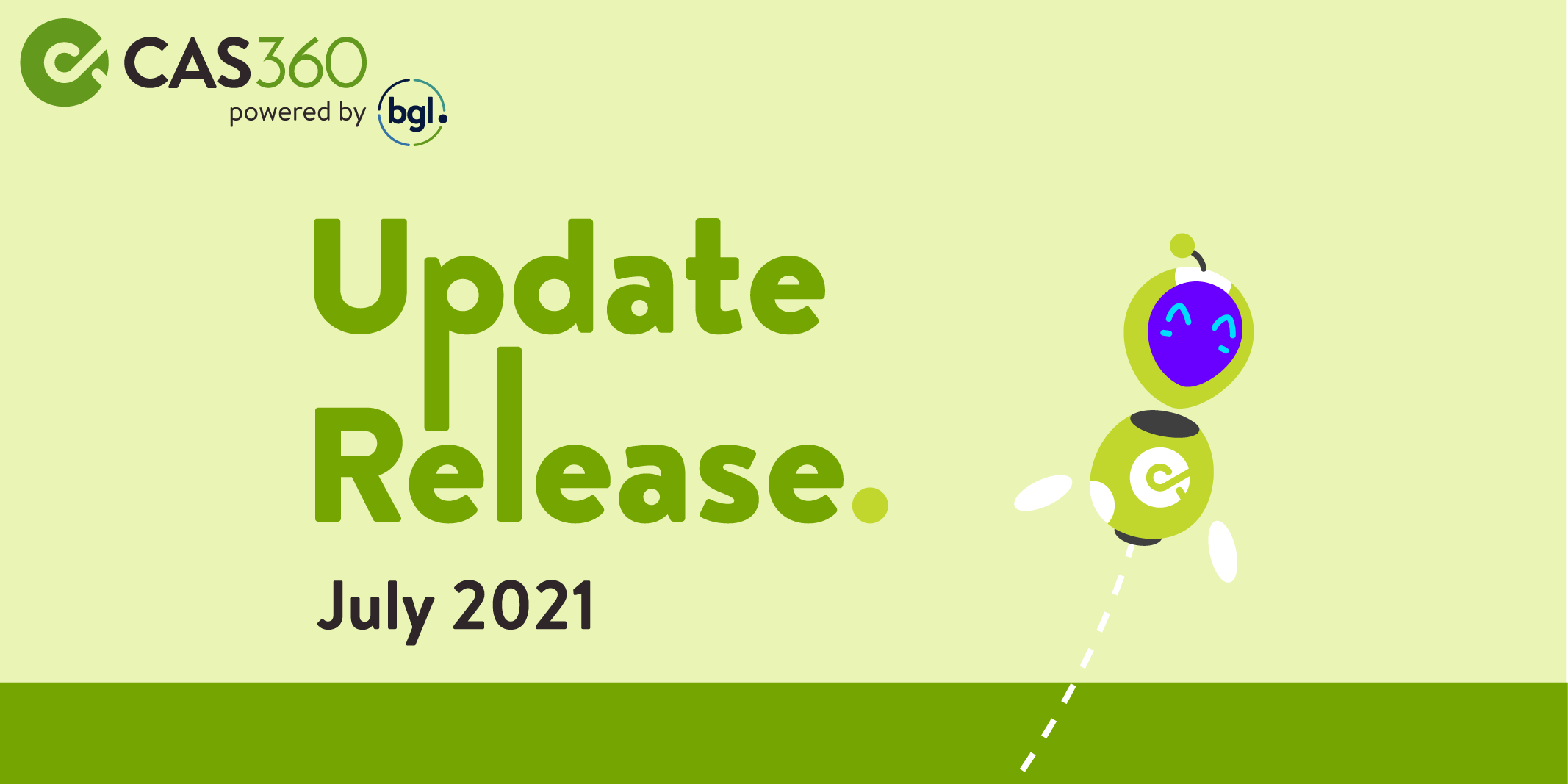 We are excited to announce the July 2021 CAS 360 update release!
What's new?
AML provider API
First of all, we have officially released our identity verification API for identity providers to consume, over the next few weeks we will be meeting with various identity providers and working through the integration.
Our plan has always been to offer an integrated identity verification solution that allows you to use the information already in CAS 360 and get this information verified.
Notice of Registrable Controllers 
In this update, we have added the ability to prepare the Notice of Registrable Controller for Singapore companies. This can be added from the Company Shareholders screen.
Registrable Controller notice Types
This update includes support for 4 types of registrable controllers notices. These include:
Notice for Controllers 386AG(2)(a)

Notice for Persons who knows Controllers 386AG(2)(b)

Notice for Change in particulars 386AH(1)

Notice for Incorrect Particulars 386AI(1)
Registrable Controllers Documents
This update also brings Registrable Controller Documents to CAS 360, these documents include:
Confirmation Letter

Register of Registrable Controllers

Notice for Controllers 

Notice for Controllers 386AG(2)(a)

Notice for Persons who knows Controllers 386AG(2)(b)

Notice for Change in particulars 386AH(1)

Notice for Incorrect Particulars 386AI(1)
Shareholders quick add
The Shareholders quick add has been updated, this now includes important information fields such as Nationality, ID Type, ID Number and the ability to add a passport. 
Register of Auditors
A new Register of Auditors Report has been added to the Company Reports screen, this new register can be prepared for any company and can be dated on any date, allowing any user to prepare the register at the date that is required.
Performance Enhancements for all company data screens 
In this update, we have been able to focus on some under the hood enhancements, including the re-writing of the company data screens. 
These screens are now more efficient, consistent and faster than ever!
Commas added to all numbers in CAS 360
This has been a request from a number of users over the last few years, and we're very happy to release this. Now all numbers in CAS 360 will have the correct commas or equivalent based on the currency for $ amounts. 
CAS 360 already has industry-leading features when it comes to managing share/unit structures, this will make sorting and searching this information much easier.
Added Effective Dates
We have made improvements to all our system minutes and resolutions to now include effective dates for all transactions. 
This will make all minutes and resolutions more complete, as all effective dates are clear and consistent. This will also make it easier than ever to prepare multiple transactions with different effective dates on the same minute or resolution.
Other improvements
There have been a number of other improvements made to CAS 360 Singapore, these include updating company dates when an Annual Return payment has been completed, improvements to the Register of Nominee Directors, improvements to the Annual Return Listing Report, new validations on the Auditors screen, Improved AGM & Annual Return date calculator, ACRA Company Extracts will now import the financial year-end date and enhancements to the 'Getting Started UI'.